Tel/Fax.:+30 22860 23226
Email:

This email address is being protected from spambots. You need JavaScript enabled to view it.
Our Location on Santorini/Thira
We are located in the town on Fira at a central location, behind the main street of Fira, behind Thotokopoulou Square, and on the side of M.Danezi Street. This is just 5min walk from the main bus station.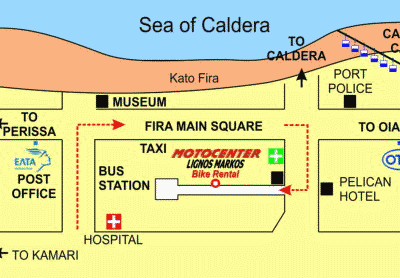 If you cannot find us ask a local for the "Moto Center Lignos Markos". Check our google map.